Who are you in Christ?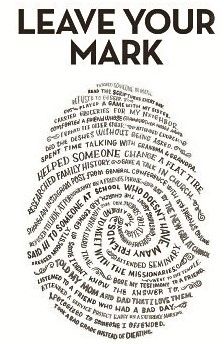 God created you to be you - not to be anyone else. He gave you a specific calling. A specific task. A specific word, touch or expression that only you can give to others. I can't do what He's given you to do any more than you can do what He's given me. 
Your friends can't do it.
Your kids can't do it.
Your pastor can't do it.
Only you.
You didn't come off a replicating assembly line at some factory. God made you specifically to be you (Psalm 139:13-16). You are not a cookie-cutter Christian (Jeremiah 1:5).
You were not designed to look, act or be like anyone else. The only person that God wants you to be like - is Christ! (1 John 2:5-6)
As you step out today, seek to be who He has created you to be.
Seek to be His hands and feet in a way that only can do.
Who knows, someone somewhere today may be looking for the cure that only you can provide.