"May the God of hope fill you with all joy and peace as you trust in him, so that you may overflow with hope by the power of the Holy Spirit."
Romans 15:13 
Capital One has built one of the today's most recognized branding slogans as Samuel L. Jackson speaks to you from your TV and says "What's in your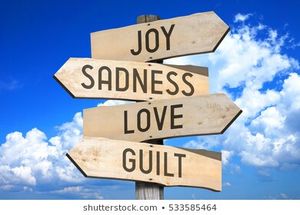 wallet?" That simple question is similar to the same question that we should ask ourselves each day as we roll out of bed and begin to interact with others as a follower of The Way - "What's in my emotional wallet? What baggage am I carrying today?"
You see, regardless of what you and I think, we are carrying SOMETHING in our hearts each day that we take our first steps. Either consciously - or subconsciously - we make a decision about what we are going to carry in our bag or wallet today.
Are we going to carry love, joy, peace, patience, kindness, goodness, faithfulness, gentleness, self-control (Gal 5:22-23)? Are we going to seek opportunities to breath life into someone who is hurting today? Are we going to show someone the compassion of Christ that we cross path with either in our house, office, in traffic or our local convenience store? Are we going to carry the passion that God calls us to have for His people and deal with each person we contact today - yes, even THAT ONE - in a manner that would make our Father smile? Or, are we going to carry anger, anxiety, worry, resentment, cutting words that steal life and joy from another's heart? 
The beautiful thing about the qualities and traits that God fills us with mentioned above in Romans 15:13 is that they are LIMITLESS; UNENDING; the tank will NEVER RUN DRY if we are filling up with Him each day. The word that I love in the text and translation above is OVERFLOW. 
We have the opportunity each and every day to affect The Kingdom of God for all eternity. As we walk this round ball called earth if we lean into Him each day and fill up with His goodness we become vessels of OVERFLOWING that He uses to change the lives around us. 
Our goal and desire should be to purposely seek each day to be the life-giving, hope-giving, joy-giving, love-giving people that Christ has called us to be - regardless of our current state or circumstance. If we travel our roads daily and just go through the motions, we are nothing more than a clanging cymbal (1 Cor 13:1) to the world around us and more than ever, that world is hurting and looking for an answer. That answer is Christ.