"I beseech you therefore, brethren, by the mercies of God, that ye present your bodies a living sacrifice, holy, acceptable unto God, which is your reasonable service." - Romans 12:1
It only took 52 years for me to realize the benefits of better health. That's not true! 
The truth is that it took 52 years for me to realize that I'm not getting any younger; the side effects of a not-so-healthy lifestyle of burgers, fries, chips, queso and Dr. Pepper will eventually take its toll on your body and when God's word tells us that our bodies are a temple, He wasn't thinking about a mega-church the size of Joel Osteen's Lakewood Campus! 
In early 2017, I began each day with more aches and pains in my body than normal and began to chalk it up to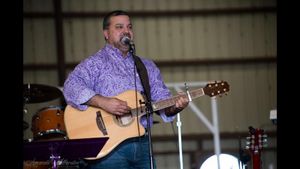 getting older. My knees hurt; my feet hurt; my ankles hurt; my back hurt; it hurt to walk; it hurt to run – as if I ran at all!! I went to more chiropractor and doctor appointments from mid-2016 to early-2017 than I had in the previous five years combined. While part of the issue was just the body getting older, I knew the biggest problem was that I wasn't doing anything to slow down the aging process. I used my daily 70-mile commute to Dallas as an excuse for not having the time to work out; I used my hectic ministry schedule as an excuse not to make the changes necessary for a healthy eating lifestyle and those two things combined put me in the worst physical shape of my life. 
Something had to change! 
That's when God - in March 2017 - brought Robert Selders, Jr., Justin Estes, Mark DeMaio, Chris Green and the team at Crossfit Garland into my life. On March 25th I stepped on the scales to begin their 6-Week Transformation Challenge at 3QFitness/Crossfit Garland and saw numbers that I thought I'd never deal with in my life: 
264.5 pounds

36.9% body fat

97.5 Fat Mass (pounds of body weight that is PURE FAT)

45-inch pant size/waste
It was that day that I realized that something drastic needed to be done! 
After the initial 6-Week Challenge came to an end (picture on right) there were some good gains – or losses: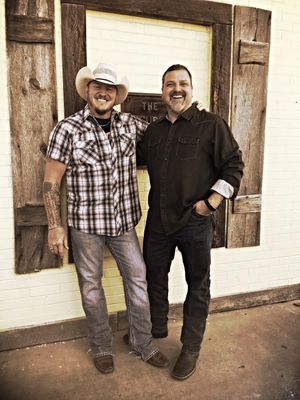 255 pounds

(9.5 pounds lost)

35.8% body fat (1.1% body fat lost)
91.5 Fat Mass (6.5 pounds of fat lost)
43-inch pant size/waste (2 inches lost)
During that challenge I spent at least three days a week working out and ate "clean" – no breads, starches, refined sugars, non-vegetable-based carbs, no fast food, nothing handed to me through a window – at least 85-90% of the time. On May 6th when we reconvened as a group at 3Q Fitness for our "graduation" and to evaluate our progress, another participant had stuck 100% to the eating plan for the six weeks while also working out three times per week. His results? He lost over 25 pounds! Being the competitively-wired person that God created me to be, the simple thought of "if he can do it, so can I" immediately entered my mind. 
When leaving the gym that morning, I grabbed my old-school, hard-copy calendar and counted an additional four 6-week cycles – or a total of 30 weeks counting the initial 6-weeks that had just ended – culminating on the day before my birthday on 10/22/17. That gave me 168 more days to make a major change in my life. 
The NEW JR Transformation Challenge began that day! 
The goals may have seemed ambiguous to some, but to me it was pretty clear – Get In The Best Shape of Your Life Before You Turn 52. 
The process looked like this for the next 24 weeks:
5-Day per week workout schedule (M-Th and Saturday; off Friday/Sunday)

Increase calorie intake to 2180 calories per day with:

225 grams of protein

100 grams of carbs max

100 grams of fat max​​​​​​

Sleep at least seven (7) hours per night

Track every single food item that crossed my lips through myfitnesspal app
The guys at 3Q Fitness/Crossfit Garland were there with me every step of the way encouraging me, challenging me, pushing me, lifting me up and keeping me focused on the goal and on the impending date. They adjusted workouts for me when I was doing the WOD at the house vs. The Box. They looked at my diet, my food intake and helped adjust as necessary. 
With the goal date now passed, the numbers are only one part of the story! The bigger part of the story is that I no longer hurt due to NEGATIVE body pain. I use that term because I do hurt, it's just from the work that I now do in the gym, at the house and in the yard. I have more energy than I've had in years. I sleep better than I have in years. My feet don't hurt; my knees don't hurt; my back doesn't hurt; I don't get out of breath when doing work in the yard or just going up the stairs at the house. It's the first time since college that I've focused both on diet/lifestyle-change and exercise and the journey has been amazing. My only regrets are that I didn't do it sooner and that I let things get away from me as they did. 
My desire to post this and be this open is not a desire to pat myself on the back as much as it is to say to those that may be struggling with weight and health that YOU CAN DO MAKE THE CHANGE! My issue was not just inactivity, but that my drug of choice for years has been food. Others may have struggled with illegal drugs, alcohol or some other addiction, but I have "struggled" for years with food. Since my college days when others were consuming wasted calories in the form of beers, I was choosing to pass on the alcohol and double-down on the queso or better yet, Ranch Dressing from Jason's Deli!!! Now that's a real ROCKY MOUNTAIN HIGH right there!
Some people may munch on chips and salsa while eating at Pappasito's, I would choose to dunk as many flour tortillas covered in butter and salt into that salsa bowl while waiting on my cheese enchilada plate. I've been known to have the manager come to the table and let me know that they were going to have to start charging me for the tortillas if I didn't SLOW DOWN!! 
The changes that I've made have been a slow and steady process vs. a quick-fix, fad diet. It's been a learning process and a change in the way that I view food. I've had to stop looking at food as an indulgence and understand that it is a fuel that my body needs to power the internal engine.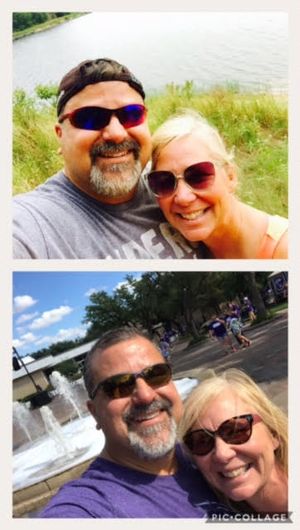 I've also been reminded in these last 30 weeks that God wants our best! God deserves our 100% effort in all areas of our lives including the way in which we care for the bodies (read temples) that He has given us. When you study the Old Testament, God was very specific, very clear and very thorough in how any temple was to be built; decorated; adorned and cared for. I believe that He wants the same from you and I when it comes to our Temples. While I can go off on a very big rabbit trail on this topic, I'll leave that for another blog. Suffice to say, God wants our best and for many years as it pertained to my diet, exercise and temple, I have concluded that my sin of gluttony was no worse of a sin than my neighbors sin of theft, adultery, lying or other sins of the flesh. 
So, with all that said, what does a 30-Week New You Transformation Challenge look like when completed: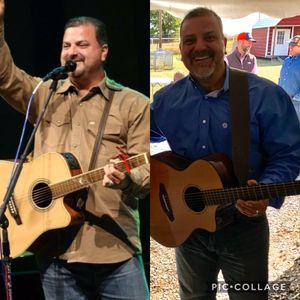 - 228 pounds (36.5 pounds lost) 
- 27.7% body fat (9.2% loss of body fat) 
- 63.0 Fat Mass (34.5 pounds of fat lost) 
- 36-inch pant size/waste (9-inches lost) 
I am truly in the best shape of my life and smaller than the day that Cindy and I married almost 21 years ago. It's been a great journey and it's only the beginning! I can't thank my wife and kids enough for their support and the team at 3Q Fitness/Crossfit Garland.
We now are focused on what I'm calling Part 2 of the change and transformation! Let's see what we can accomplish before 12/31/17!