If you have any questions about what John's priorities are in life, then you probably haven't spent much time with him. It's a pretty simple answer - God and Family!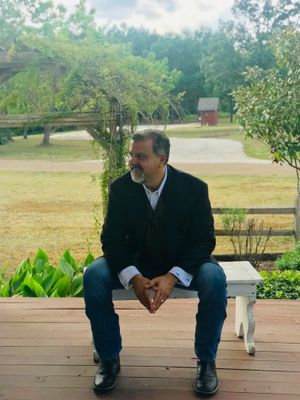 "I believe that we are where we are as a nation today because just like the Church of Ephesus, we - the Christian Church of today - have lost our first love," John says. "We are so focused on our own comfort; our own priorities; our own wants, needs and desires, that we have placed everyone else - even our own families - on a back burner. Until we begin to restore the foundation of the family, we will never change the foundation of our nation."
This is what is at the heart of one of Inspirational Country Music's loudest voices - and it's also what is at the heart of John's newest project, Only Room For Love.
As he enters a new season of life, John explains what it is that keeps his passion ignited for the music he does. 
"Cindy and I have traveled a road with a lot of ups and downs the last couple of years. We're now empty-nesters as our oldest daughter got married, we welcomed a new son-in-law and a year later they gave us our first granddaughter. We sent our youngest daughter off to school in Abilene to start college and during all of this, we said goodbye to my mom and dad and Cindy's dad all within eight months of each other," John says explaining some of the highs and lows. "Through all of this though, we have held to Christ as The Rock that provides a safe harbor in the storm. He's the glue that has held us together. I don't see how people get through the "stuff" of life without that foundation."
"The trials and celebrations that our family has endured over the last couple of years have provided a lot of the backdrop for the songs on this new project. My prayer is that God will use the words and the songs to help turn our hearts as dads and moms and husbands and wives back to Him," John continued. "We have to get back to a place where we are willing to fight for our marriages; where we are more concerned about our children's eternal destination than we are about where they'll spend four years of college. One of the best ways we can do this is by modeling sacrificial love in our houses."
Songs like Last and Lord of the Rings or the title track Only Room For Love speak specifically to that point. From the perspective of a dad giving marital advice to his soon-to-be married son, the song Last has a chorus that says:
To make love last, longer
And grow stronger
To make your hopes and your dreams come true
To make your way by making do
With the little bit you'll have
Just put each other first
To make love LAST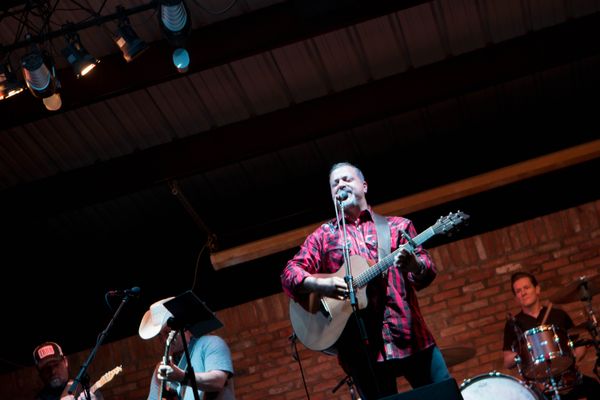 From the song Lord of the Rings, sound advice for a God-centered marriage:
When times got tough, we knew we'd make it through
So deep in love, we knew that we could turn to
The Lord of the rings, the Lord of my life
The Lord of my children and the Lord of my wife
Hand in hand, we can do anything
With these wedding bands, and the Lord of the Rings.
For anyone that has spent time with John at his house, his back porch, riding in a car or sharing a cup of coffee, you will get a quick glimpse into where his passion for ministry to families, parents, husbands, wives and kids comes from. "I believe that God has put me on a path to minister to the believer, to the brothers and sisters in Christ that need encouragement and a reminder of not only WHO we are, but WHOSE we are in Christ," John explains when describing his heart for The Church. "God has put a burden on my heart to reach out to other believers and remind the church - and remind myself - that we are called to be His hands and feet. We're called to love. As sons and daughters of the One True God, we should overflow with grace, mercy and the same power that brought Christ out of the grave and it's our calling to share that with the world!"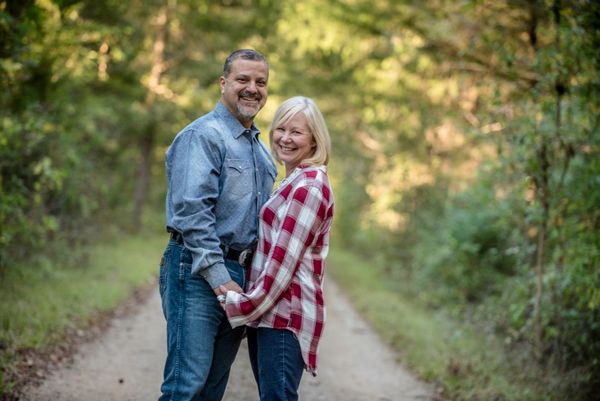 While John is the person that stands on the stage, the ministry is definitely a family-oriented ministry. Married for 22 years, it's the rare occurrence when those in attendance won't see him with his wife Cindy by his side. "She's my rock, my support," he said. "There is no way that I could do what God has given me to do if she wasn't there to cheer me on, hold me accountable, let me know what I'm doing that works and what I'm doing that doesn't work. She is my biggest fan, but also my most honest critic. And sometimes, you need the critic more than the cheerleader!"
 
As he looks forward to what 2019 has in store and looks back at the whirlwind behind him, John marvels at the possibilities of the future. "You know all the ways that I'd describe these last few years have to do with storms; but the wonderful thing about a storm is that it has a way of clearing out the junk and leaving things more refreshed and ready to grow. That's how I'm looking ahead to this year – as another year we get to grow and find that place of peace in His arms!"
To contact John about his music or bookings click the link here, or send an email to bookings@johnrandolphmusic.com.
For a personal pastoral reference, you can contact John's full-time pastor, Jim Leach of Canton Community Bible Church, via email at leachpastor@yahoo.com.